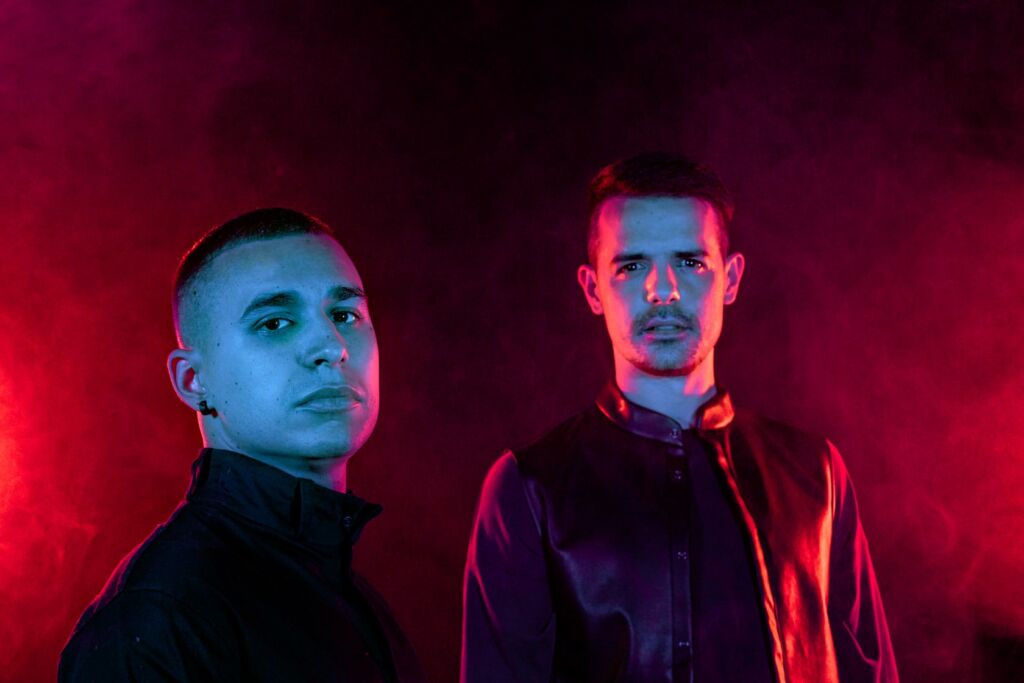 Techno was created and developed far away from the mainstream. The underground sound got its deserved popularity in the past few years but there is a lot of movement in sound with sub-genres and a lot of talent you may not hear about.
We believe underground producers and labels deserve special recognition, so we will be dedicating our new feature series to this cause.
This week we will have a look into techno duo 999999999.
999999999 are an imposing and inescapable presence at the vanguard of the hard techno scene. In the studio and on stage, the immediacy of uncompromising machine music collides with the unpredictability of improvisation to create an ever-shifting, forward-pushing energetic force.
Since the project started in 2016, the Italian duo have released a potent run of gnarly, precision-tooled 12"s on their own NineTimesNine label, most of which have been repressed multiple times in response to widespread demand. Elsewhere, their '300000003' track (released on Planet Rhythm in 2018) was a breakout success, catching a viral wave, going through repress after repress and breaking their take on acid techno to a huge new audience. In 2020, they moved from a vinyl-only operation for their own productions to offering their music up digitally, and welcoming other artists into the fold.
But it's as a live act 999999999 have truly carved out their reputation, presenting a hardware-only set with the impact and intensity to set alight the world's largest techno events. Their rap sheet of past achievements is long and winding, taking in monolithic festivals and intense basements alike – every different strand of Awakenings, Fabric in London, Fabrik in Madrid, Crssd in San Diego, Fuse in Brussels, Sub Club in Glasgow, Kompass in Ghent, Possession (with Boiler Room) in Paris. They've completed tours across the Americas, in Asia, Australia and through every pulsing pocket of party energy in Europe.
The secret to the success of the 999999999 project lies in its force of personality. Every thunderous kick, daggering synth stab and twisting acid line is fired off with a clear-sighted intention – everything is pitched to elicit the maximum physical and emotional response from the dancer. There's no middle ground, just an emphatic tribute to the hard, dark, deep end of the night.
TechnoSoundz is a news aggregation service provided by Lemuria Live, LLC. Here is Original Source of this article.